"A DESTINATION WHERE THE LUXURY WORLD OF FASHION, HOME AND GIFT GIVING UNITE"
The Interior, a combination of Italian and Mid- Century aesthetics creates a clean, modern
backdrop to the subtle textures and bold colors of luxurious cashmere.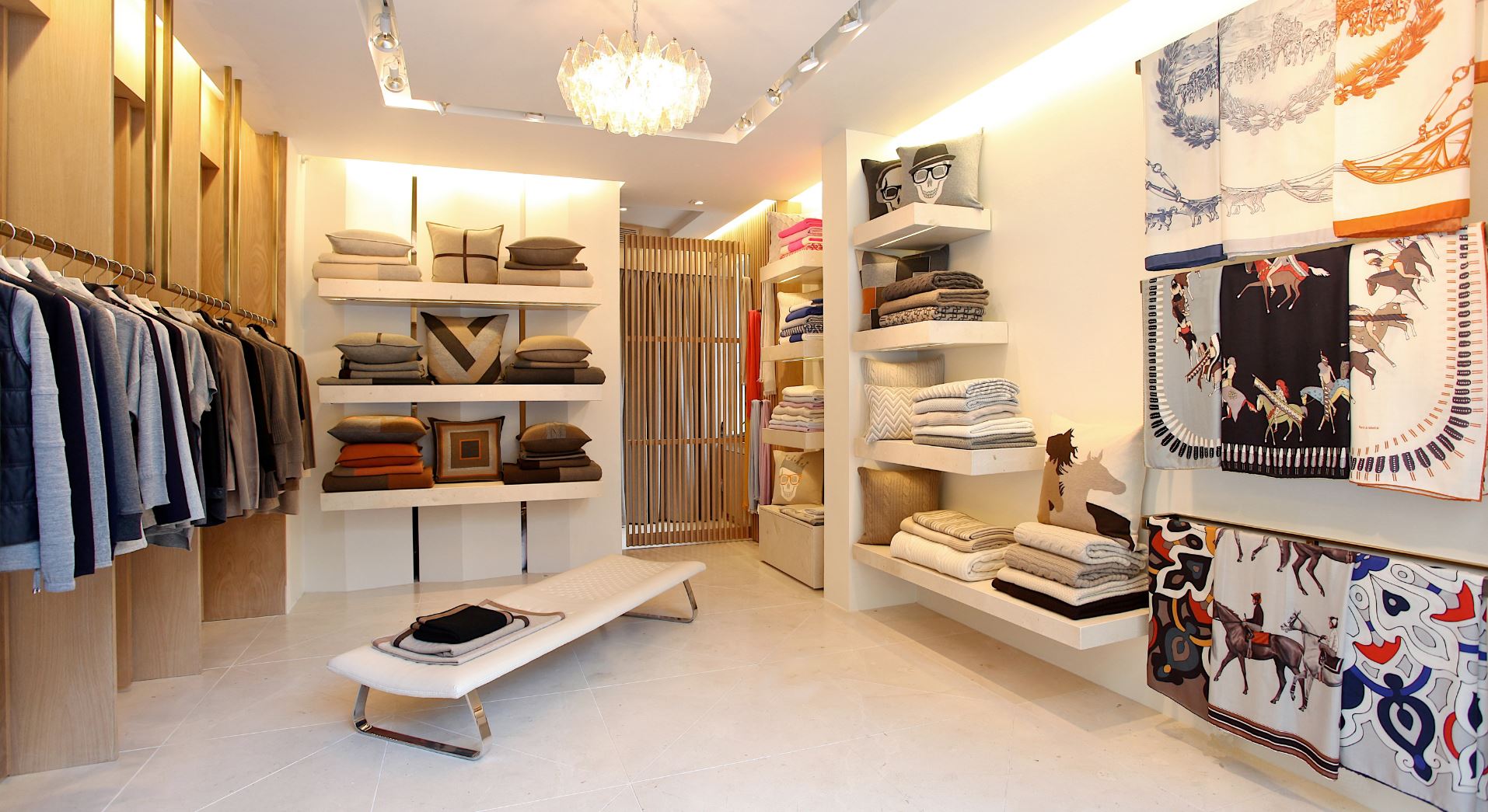 The decision to select this particular corner location with an intimate size of 400 sq ft
was to become a part of a Neighborhood and grow its Brand loyalty amongst its customer
and their families. 
The small size and brilliant concept, lends its self to be  easily replicated
in other high end locations. Natural slabs of Italian Limestone  floors and shelves are
juxtaposed against warm white oak walls sculpted to represent the folds of cashmere
blankets and sweaters. A modern, 1940's Venini Chandelier suspends in the center over a
custom glass 3  tiered table and compliments the natural light that pours into the store.
The Boutique successfully captures the brands core values of timeless style, attention
to detail and exquisite craftsmanship, where personal service, warmth of the interiors
make you feel at home.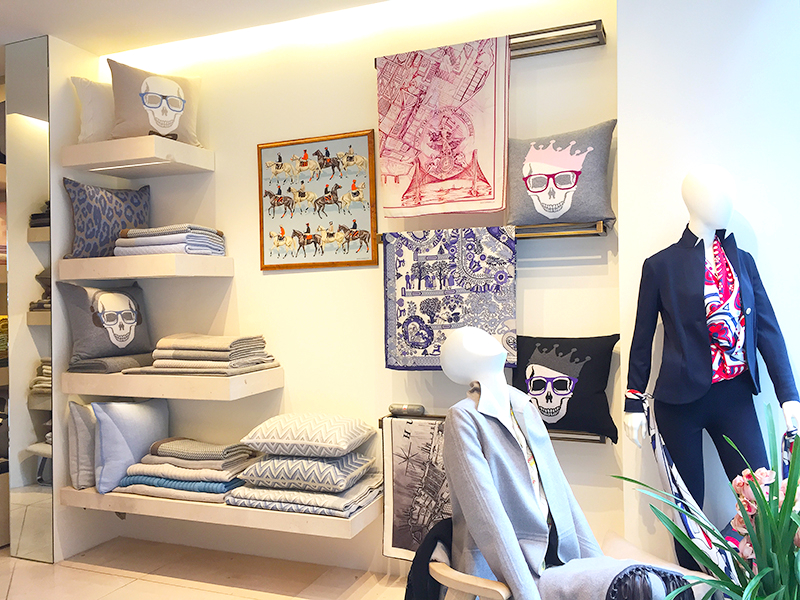 Come and visit us in New York : 1173 Lexington Avenue @ 80Street, New York, NY, 10028
T: 212-717-7077